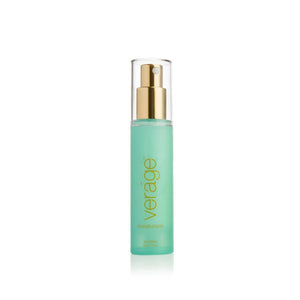 DESCRIPTION
 Veráge is an exclusive system of natural skin care products that nourish and hydrate skin and reduce the visible signs of aging. The advanced plant technology used in Veráge promotes the appearance of an optimal lipid balance—the same balance found in healthy, youthful-looking skin. Each product is composed of true gifts from the Earth: nourishing plant extracts, pure and potent CPTG® essential oils, and select natural ingredients. The doTERRA Veráge Skin Care Collection delivers results you can see and feel, naturally.
Harnessing powerful plant extracts, emollients, and CPTG essential oils, Veráge provides your skin with everything it needs. Using the same stringent standards found in our CPTG essential oils, the ingredients used in Veráge are of the highest quality and purity. Each product in the Veráge system contains plant extracts that have been extensively researched and shown to promote youthful-looking skin. Veráge has been scientifically formulated to provide a natural and efficacious system that brings skin back to life. Using Veráge daily will promote a smooth, resilient, glowing complexion.
PRIMARY BENEFITS
Contains CPTG essential oils of Geranium and Juniper Berry along with the absolutes of Jasmine and Sea Buckthorn Berry.
Amur Corktree bark extract helps to deeply condition and soothe the skin.
Sea Buckthorn Berry and Shea Butter nourish and smooth skin.
USES
Use daily to experience the benefits of CPTG essential oils of Geranium and Juniper Berry along with the absolutes of Jasmine and Sea Buckthorn Berry.

Keep a bottle of Veráge Moisturiser in your travel bag for easy, convenient use whenever you need to moisturise.

Incorporate the Veráge Moisturiser into your morning and nighttime beauty routine for optimal results.

Use alongside the Veráge Skin Care line to further your experience of CPTG-infused skin care products.
WHAT'S INSIDE?
Full Ingredients List
Geraniums are grown for their beauty and their sweet, floral aroma is a staple of the perfume industry. Use of Geranium essential oil dates back to ancient Egypt, where Egyptians used Geranium to beautify skin. Geranium has been used to promote the appearance of healthy skin – making it ideal for skin products.
Derived from a coniferous tree, Juniper Berry essential oil has a rich history of traditional uses and benefits. The specific properties in Juniper Berry may be beneficial to the skin, so try adding it to your regular skin care routine!
Directions for Use
Apply to clean face and neck in an upward circular motion until absorbed. Use both morning and night. For best results, use in conjunction with the Veráge Skin Care Collection.
Cautions
For external use only. Avoid direct contact with eyes. If skin irritation occurs, discontinue use.