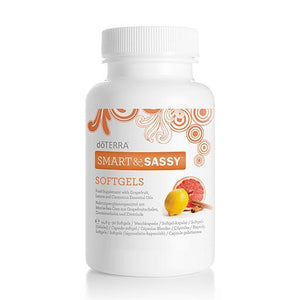 DESCRIPTION
Spearmint is a perennial plant that grows 11–40 inches tall and flourishes in temperate climates. It is widely used in gums, candies, and dental products for its minty taste, and to promote fresh breath. Its sweet, refreshing aroma is cleansing and uplifting, making it ideal to evoke a sense of focus and positive mood. Spearmint is very different from Peppermint, making it a milder option to use topically on children and those with sensitive skin. In cooking, Spearmint is frequently used in salads, drinks, and desserts, but it can also be used in homemade salad dressings and to marinate meats.
PRIMARY BENEFITS
Sweet, minty food flavouring.
Add to salads, drinks, desserts, salad dressings and marinades.
Blends well with Lavender, Rosemary, Basil, Peppermint and Eucalyptus.
A milder option for when Peppermint essential oil is a bit too strong.
USES
Add a drop to any dessert, drink, salad, or entrée for flavouring.

Apply to toothbrush before brushing teeth for fresh breath.

For occassional stomach upset, add 1 drop to 125 ml of water and drink slowly.
DESCRIPTION
Smart & Sassy Metabolic Blend Softgels contain doTERRA's proprietary Smart & Sassy essential oil blend in convenient softgels to help you achieve your weight-management goals in a healthy, natural way. The flavorful blend of Smart & Sassy contains essential oils to help manage hunger throughout the day while boosting metabolism and promoting a positive mood. Smart & Sassy contains Grapefruit and Lemon essential oils, both of which have a high limonene content to help purify and cleanse the body while Peppermint aids digestion and helps curb the appetite. Additionally, Ginger and Cinnamon provide healthy digestive and metabolic support. When combined with healthy eating and exercise, Slim & Sassy Metabolic Blend can help you reach your weight management goal and maintain a healthy weight for life. Smart & Sassy Softgels are perfect for on-the-go or for those wanting an easy and convenient way to consume Smart & Sassy essential oil blend.
PRIMARY BENEFITS
We recommend using Smart & Sassy Softgels in conjunction with a healthy diet and exercise routine.
Easy and convenient way to experience the benefits of the Smart & Sassy Blend.
USES
Although a wonderful addition to your routine, food supplements must not replace a varied and balanced diet and healthy lifestyle.

Read all caution and warning statements before use.

Do not exceed the recommended dosage.
WHAT'S INSIDE?
Featured Ingredients
Cinnamon Bark

Ginger

Grapefruit

Lemon

Peppermint
A HEALTHY TREAT! 
Are you looking for a flavourful way to manage hunger and reach your weight management goals? Smart & Sassy Active Blend can be used as part of a weight management plan when combined with exercise and healthy eating. Next time you're craving junk food or sweets, reach for doTERRA Smart & Sassy instead!
DIRECTIONS FOR USE
Take 3 to 5 softgels throughout the day as needed.
CAUTIONS
Keep out of reach of children. If you are pregnant, nursing, or under a doctor's care, consult your physician. Store in a cool, dry place.